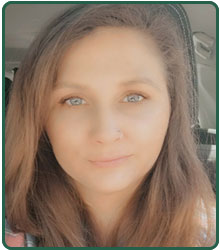 Amy
Amy has been a Traditional Dental Assistant for 5 years, having graduated from the Center for Technology, Essex in 2015. When Amy is not at work she enjoys spending time hiking, drawing, and dancing with her 2 teenage daughters. She loves being an assistant and feels that helping patients is rewarding and the best part of her job!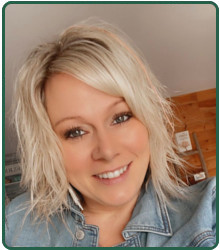 Brandie
Brandie has been a Traditional Dental Assistant for almost 5 years! She graduated from the Center for Technology in Essex and was inducted into the National Technical Honor Society. Brandie enjoys interacting with patients and making them feel comfortable and confident with their treatment. When Brandie is not working, she stays busy with her 3 children, and she enjoys cooking and shopping!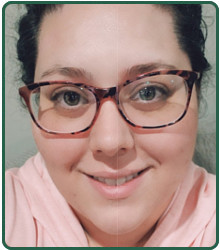 Carrie
Carrie is a Traditional Dental Assistant and joined AIP in the fall of 2021, after working for two and a half years at a general dentist. When Carrie is not working, she enjoys dancing, singing and swimming with her daughter as well as playing with their new kitten.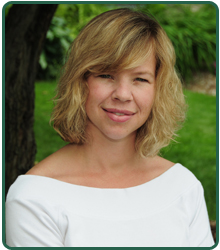 Cyndee "Lou"
After five years working with the Vermont department of health, Cyndee joined the AIP team as a dental hygienist in 2002. She loves learning about her patients, and is always elated to hear what they have to share. She delights in learning from and working with the doctors – she finds Dr. Levi to be an excellent teacher, and admires how Dr. Shuman gets to know his patients on both a clinical and personal level, and appreciates his awesome sense of humor.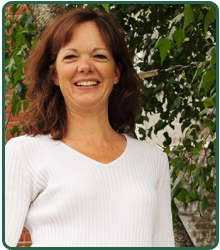 Heather "H"
Heather joined the AIP team as a dental hygienist in 1992. She loves getting to know her patients, and has a knack for helping those who are anxious feel at ease. Heather finds working at AIP to be truly rewarding because the doctors are excellent at what they do, and sincerely want the best for their patients. She is married with two children – family time is of the utmost importance to her. She loves being outdoors, traveling, and volunteering in her community.
Kim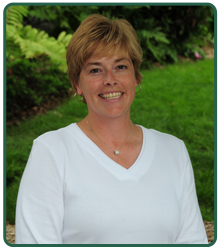 Kim entered the dental field with AIP in 1999 as the front office coordinator. Her favorite part of the job is interacting with the patients, and she admires the doctors' focus on patient care, and their high quality of clinical expertise. She is married with two children, and a crazy black lab. She enjoys summers at her camp in Maine, swimming, biking, and spending time with her family.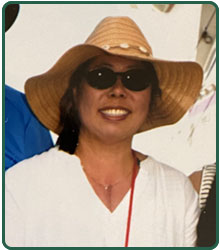 Kirsten
Hello, I am very pleased to be a part of this top-notch dental team!
Kirsten graduated from UVM in 1997 and began her dental hygiene career in general practice. Dental hygiene has provided her with lots of diversity to form a well-rounded career. She has worked in general practice, prosthodontics with Dr. Bentley Merrick, worked in the community health system, active participation with executive leadership within her professional organizations, teaching as an adjunct clinical instructor at UVM and then VTC, and now in periodontics with AIP. Throughout Kirsten's dental hygiene career, AIP has always been a trusted partner with all the dental offices she has been so fortunate to be a part of. Outside the office, Kirsten enjoys short jogs, long walks, biking, hiking, HIIT workouts, being spectators to her kid's sports, gardening, and spending time with my family and friends.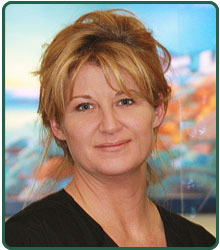 Marketa "Keta"
Marketa is an implant treatment coordinator, dental assistant, and office inventory purchaser. She began her career in the field in 1988, and joined AIP in 1998. Her favorite parts of the job are scheduling implant treatment, working with the referring doctors, and working alongside the doctors during surgery. She cares deeply for her patients, and she emphasizes the importance of explaining treatments so they fully understand their options. Marketa has noticed that the doctors all understand their patients as individuals, and put all efforts into providing great care. She feels fortunate to be in an environment where everyone works so well together, and loves seeing the positive effects of the office environment for both the patients and the staff. She is married with a grown son – together they enjoy kayaking, golfing, and staying at their camp on the water.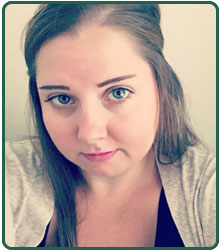 Sonya
Sonya graduate from Colchester High School, and also received her Dental Assistant Certificate from Center for Technology, Essex in 2001. She then went on to pursue her Associates Degree in Liberal Studies from Community College of Vermont, while attending she completed her Medical Assistant Certificate, and obtained her Licensed Nursing Assistant from Northwestern Technical in St. Albans Vermont. Sonya has worked within the medical field for the last 16 years, job titles ranging from LNA, MA, Surgical Technician, and most recently as a Front Office Manager. Sonya loves working with patients in any aspect of healthcare, it is her true passion. She joined AIP in August 2020, and looks forward to working with the patients and staff, while learning more about the periodontics field.
When she's not working, she enjoys spending time hiking, swimming, and traveling with her 2 beautiful daughters Alyssa and Chloe, and husband Cliff. They reside in Milton, VT.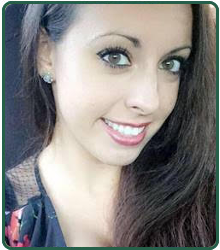 Talia
Talia graduated from the Center for Technology in Essex in 2008 for Dental Assisting. After that she attended the Community College of Vermont, while working as a Dental Assistant. Talia enjoyed the dental field so much that she went onto attend the Dental Hygiene program at Vermont Tech. Talia worked for a general dentist upon completing her degree, before she joined AIP. When Talia's not working she enjoys spending time with her daughter and family, practicing yoga, and being outside in the sun or by the water.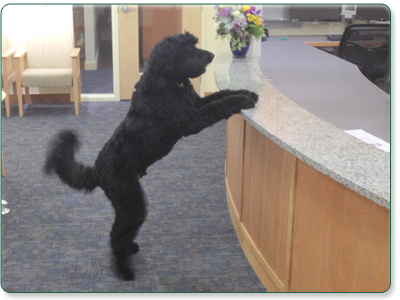 Thunder
Thunder is our office therapist, offering nothing short of unconditional love and affection. He works and resides in South Burlington with Dr. Shuman's family. Available for comfort by appointment only.