November 29th, 2016
It's the most wonderful time of the year! Okay, maybe it's a little early, but our family traditions really start with apple picking and pumpkin carving in October and they don't let up until the New Year! In AIP tradition, I'm excited to let you know that we're kicking off our annual Sonicare EasyClean electric toothbrush sale. I have them on special for just $57.94 (plux tax). This brush can be found at Amazon for $84 and Walmart for $79.95. In addition, for each Sonicare sold, I will personally donate $5 to the Vermont Foodbank.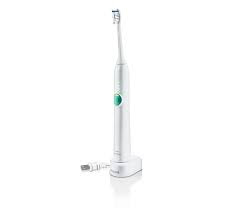 It's a great deal, a great gift for the holidays, a great way to maintain your oral health in the coming year, and a great way to give back to our wonderful Vermont community.
Speak to Kim or Jackie at the front desk to pick one up, or email me at BrianShumanDMD@gmail.com to reserve one. The offer is good through January 1st, 2017 or until I run out of brushes. Rain checks will be available.
Spread the word, tell your friends, and let's beat last year's $1100 donation to the Vermont Foodbank. May the floss be with you through the New Year!