March 3rd, 2016
Years ago, as I watched the fire engulf my building, I remember finding comfort in knowing I had done the "right" thing by backing up all of my data to tape. Bummer--turned out my tape drive was no longer manufactured. No problem! I was diligent and as a secondary precaution had backed up everything to the Cloud. But my Cloud backup would take 5 days to get back to me. Too long. Finally, I tracked down my discontinued tape drive on EBAY and overnight had all my data fully restored. Never again. That night, I vowed to be up and running within one hour should another disaster strike.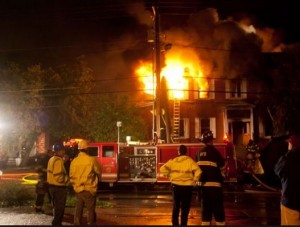 I was reminded of all this after watching a segment on Good Morning America about the latest threat, Ransomware. In the spirit of transparency, and because I never want you to worry about a thing when it comes to AIP, I'd like to let you know how serious I am about protecting your personal information.
After the fire, I invested in DDS Rescue (the "high-tech spare tire for my server"), a state of the art backup system that encrypts and stores our server information  on both coasts. It also allows me access to all of my programs and files remotely, and within 10 minutes of any emergency. I have run simulations. It works.

We also use SendInc Encryption, a program that secures messages containing personal medical information by ensuring that data remains encrypted from the time it leaves AIP's computer through the time you or your dentist receives it. You already knew we utilize cutting-edge technology in the office, but our advanced practices also extend beyond our walls to ensure that your information is safe all the way from our inbox to yours. If you haven't already, you may receive email from us and note the SendInc logo. It will require a one time name and password registration to open.
In other words, your information is 100% safe and 100% backed up 100% of the time, giving us all peace-of-mind.