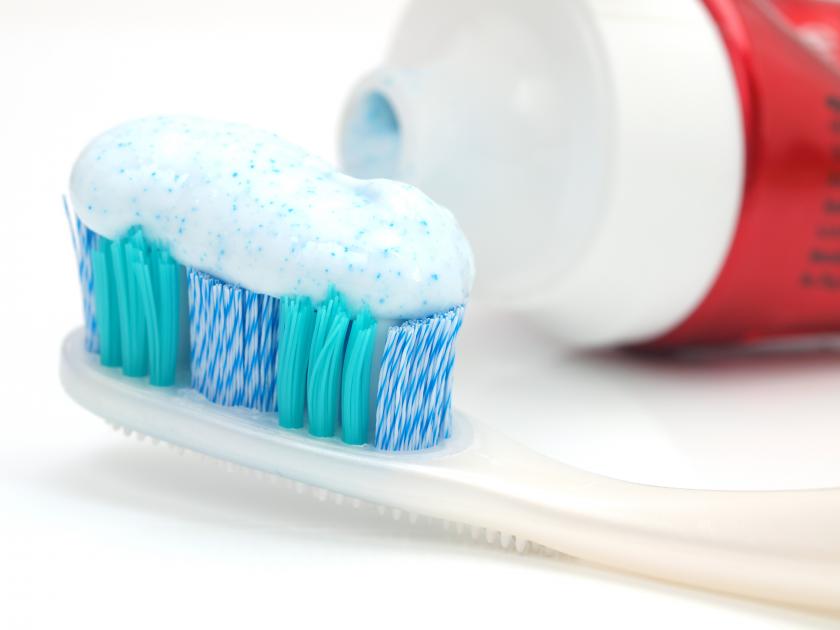 Remember a few years ago when plastic beads became all the rage in personal care? Suddenly they were everywhere: your face wash, your body scrub, and your toothpaste (yes, that's where I come in). Though we haven't completely bucked the trend, people have started worrying that maybe, just possibly, having a plastic that isn't biodegradable in your toothpaste isn't such a good idea, including patients!
When Jane emailed me asking, "Should I throw away my Crest Pro-Health toothpaste? If so, what toothpaste do you recommend?" I thought she might not be the only one out there wondering. Let's explore this.
Let's start with the plastic: polyethylene. It's really an anomaly – simultaneously the most common plastic in the world, and the most contested. Containers, bottles, and grocery bags – all of these are made out of the same stuff as those little blue pebbles in your toothpaste. We're up in arms about landfills overflowing with polyethylene bottles, and are absolutely adamant about bringing reusable bags to the grocery store; so yes, maybe we should be making a fuss about this plastic that lives forever when it comes to our toothpaste.
The fact that we are constantly finding these little blue plastic beads stuck in our patients' gum lines, paired with the fact that these little blue plastic beads don't break down, isn't a great combination when we're considering your oral health. Just like anything else that gets stuck in your gums, the beads become a breeding ground for bacteria. This can lead to all kinds of reasons you might come to me in pain: gingivitis, infection, or even severe periodontal disease. While I love seeing you, I don't want to see you go through that.
Crest has claimed that the beads are there for decorative purposes only. They serve literally no purpose besides looking pretty, and putting your oral health at risk. Luckily, Crest plans to phase the beads out of their toothpastes by 2016. Until then, I urge you to toss your toothpaste if it contains polyethylene beads, and make the switch.
Not sure if your toothpaste is putting you at risk? Check out this website for a list of toothpastes we know contain polyethylene, and also for a great article on the subject.
Hope you had a wonderful Thanksgiving holiday.
Brian
Leave a Reply