This month's staff spotlight shines on Shanin (aka "Shan").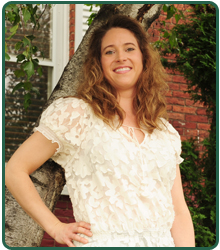 Shanin has been with AIP for 15 years. As a Chairside Surgical Assistant for Dr. Shuman, Dr. Halliday and Dr. Kolesar, she is described as a caring, dedicated "professional multitasker." Skilled to help out anywhere needed, Shanin is also a Registered Dental Hygienist, licensed in the Administration of Local Anesthesia and a Certified Dental Assistant.
Most rewarding for Shanin is her work teaching home care to her patients and the daily "aha moments" that really make a difference in their lives. In her spare time she enjoys spending time with family, taking fitness classes, hiking, cosmetology and music. One of Shanin's colleagues at AIP describes her favorite memory in the office as when she head Shanin sing a song in Italian to a nervous patient who couldn't speak English. Shanin enjoys her coworkers. She regards them as her "family away from home" and says that everyone at AIP "works hard to take good care of our patients."
Leave a Reply