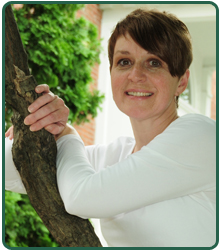 Ann-Marie, aka "AMBa", has been with AIP for 31 years. She started as a hygienist for the first
10+ years and has evolved to become the Business Administrator. Her current role covers the financial aspects of the office and beyond. To say that she wears many hats is an understatement!
Her dynamic personality enables her to be ready for anything the day might bring. She has developed many strong relationships with patients while working with Drs. Levi, Shuman, Halliday and Kolesar - it's like seeing friends everyday.
She recognizes that Periodontics, as a dental field, requires a commitment to treatment, a lifetime of proper care and patient education. From the first greetings in the morning to the goodbyes at the
day's end, her fellow staff is constantly providing excellent, caring and professional services.
She is proud to be associated with a group of people who set the bar for excellence so high.
If you want to find out what letterboxing is, AMBa is your girl! She enjoys creating stamps and going "on the hunt" with her two sons, in addition to making websites, music & video files or an array of arts and crafts projects. In her free time, she volunteers at Christ the King school as a coach and coordinator for the Odyssey of the Mind Program. She also serves as a member on the Board of Directors for the program, where her role is developing to take over communications responsibilities "Hey, I'm staying!" state-wide.
Leave a Reply